Put some Respek on Mr. St. Patrick Name!
AAAAAAAAAYYYYYYYYYYYYEEEEEEEEEE Ghost Free!  For a second there I thought he ruined it but nonetheless he's free.  THANK YOU ANGELA VALDEZ…. ole grimy cunt bucket!  You finally did something right.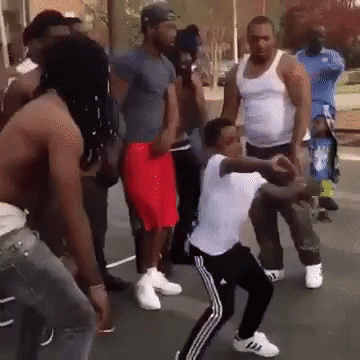 You did all that barking off emotions to get Ghost Mr. James St. Patrick, the loving husband and father locked up and away from his kids cause you thought he took out your fall back meat.  Well guess what… he told yo ass he ain't do it, heffa!
With that being over with it, I have no idea where the story is going to go now with Mr. St. Patrick knocking off Marshall Williams, which I was hoping to happen eventually, and getting help from Tony.  What happens next in their relationship?  Could Tony Teresi really be Tommy Egan's dad?  There was a lot of foreshadowing in that scene when he insist Mr. St. Patrick gives Tommy the phone.  I'm interested in seeing how that plays out.
Silver looks like he wants to smell under Tasha's left titty and wash her back in the shower after a long day with the way he was looking at her when he hugged her.  The look in her eyes says, "she know he's coming on to her but she doesn't know if it's a set up or not but still interested."  I wouldn't be surprised if later he tried to blackmail her for some of them cheeks.  I don't trust Silver for shit.
Tommy is about to ruin Kesha's life.  I swear he is.  Kesha is going to be a hurt bae and destroy everything in the process cause she's so blinded by emotions.  She ain't going out like Holly.  She'll stab Tommy in the stomach before that happens.
We haven't seen the last of Proctor yet. Something tells me Angela will be coming after him later trying to get Mr. St. Patrick on another charge.
Tariq still ain't dead yet. SHIT!
I think Dre is playing Kanon but might get himself killed in the process trying to fool Tommy.  I'm not 100% sure yet.  He's attempting to outsmart the joker.   Julio is going to take things into his own hands in hopes of praise from Tommy.
Whatever happens, I'm excited!  Still got a feeling Mr. St. Patrick will end up back in jail.  What are y'all thoughts on the season thus far?